Northwest Medical Experts (NWME)
Northwest Medical Experts (NWME) is a privately-owned, Seattle-based medical consulting and litigation support company. Founded in 2008, NWME supports clients in cases involving some medical aspect with a focus on facilitating medical consultant and expert services.
Our staff of experienced professionals is supported by advanced technology to ensure a high level of customer service to both clients and medical consultants. This allows NWME to give each case or claim the level of attention and flexibility it deserves.
Under the leadership of President Kristi Walter, NWME is dedicated not only to providing the high-quality medical, legal services that have long been missing in our industry but also to lifting the burden of inefficient processes from medical consultants and their staffs.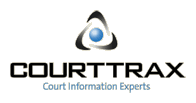 www.courttrax.com
CourtTrax
CourtTrax has provided online search and retrieval services for court information since 2004. Beginning with Washington state, CourtTrax has expanded its coverage to include the Federal court system (i.e., nation-wide access to all Federal district and bankruptcy courts) throughout the United States. CourtTrax's mission is to become the leading provider of court information and related services in the United States.