T-Scan HD™ Program for Medical Record Retrieval
Our T-Scan HD™ Program delivers solutions to record retrieval problems shared by personal injury attorney firms, insurance defense firms and carrier/claims organizations.

Medical record retrieval is expensive. The national average to collect a 100-page medical record is $94.33. How much time does it take legal or claims staff to collect and organize each record? Will hiring a record retrieval partner reduce the hard costs of cases or claims? How much does commodity pricing of service impact retrieval partner performance?

Medical Record Retrieval is time consuming. According to reputable industry surveys, the average claims professional spends over 200 hours per year dealing with medical records. How much time does a busy litigation professional spend collecting them? Are your talents best used collecting and organizing records?

Medical Record Retrieval involves the handling of sensitive personal information. Are you or your vendor partner's security technology aligned with industry best practices? What's your exposure for mishandling information?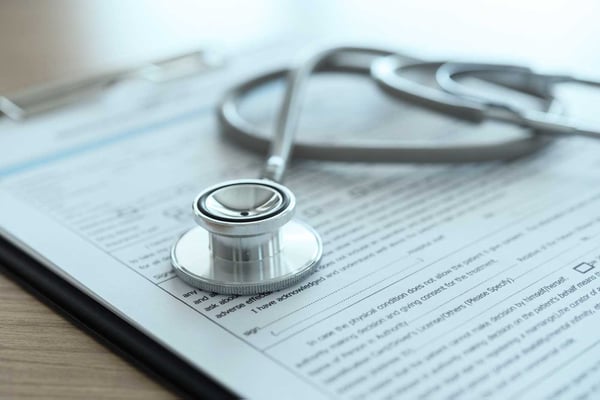 T-Scan HD™ Drastically Reduces the "Hard Cost" of Record Retrieval

T-Scan HD™ routinely reduces records acquisition costs by over 75% and reduces vendor total cost by over 33% when compared to competitors.
T-Scan Record Retrieval developed our T-Scan HD™ Program geared to fulfill one central purpose: provide a retrieval experience that reduces records retrieval spend regardless of client size, stature, geographic location, or industry position.

T-Scan's HITECH Medical Record Retrieval™ process was created in 2015. We set out to ensure our dedicated expert retrieval service could procure medical records at the lowest possible cost to the client while not impacting expert retrieval service.

HITECH Medical Record Retrieval™ is a process built on expertise and technology. Only T-Scan has the experts and data to successfully deliver these cost saving results to parties related to claim or a case.
Avoid the Massive Record Invoice
There is nothing more despised in the industry than the massive records invoice that upsets a client or blows up a claim/case budget. The T-Scan HD™ Program significantly reduces this possibly.

Some states (such as FL, TX, WA, NJ, MN, etc.) have jurisdiction rates that too frequently result in record invoices of $1000 - $2000 or more. Our HITECH Medical Record Retrieval™ process frequently slashes these large expenses by 99% or more.
Optimize Operation Performance
Keep Clients Happy through Expense Reduction
Regardless of their company size, all our clients want lower bills – and T-Scan HD™ delivers.

T-Scan's quarterly HITECH Savings Report demonstrates these savings. This report is sorted by jurisdiction and compares the cost of record acquisition through the HITECH Medical Record Retrieval Process vs. Jurisdictional Rate Schedules.

Not only will customers save money, but proof of these results can be delivered.
Maximize Talent
Talent is both critical and scarce. As claim and litigation professionals, your job is to deliver a favorable financial outcome to the client or your employer as reliably and as quickly as possible.

Not only will T-Scan HD™ reduce how much money and time is consumed by this process, but as your partner we will enable you to do your job faster by delivering the information quickly and reliably, allowing your time to be allocated to more difficult or knowledge intensive tasks.
Increase or "Right Size" Capacity
Most litigation and claims professionals feel overworked with not enough time to invest in their most important responsibilities. Additionally, the average personal injury claim/case requires record retrieval from 9 separate healthcare facilities.

If you have just ten concurrent cases, that is ninety separate medical records requests to actively monitor and follow-up with, to ensure records are retrieved prior to mandated deadlines. On top of this, records need to be organized and stored upon receipt.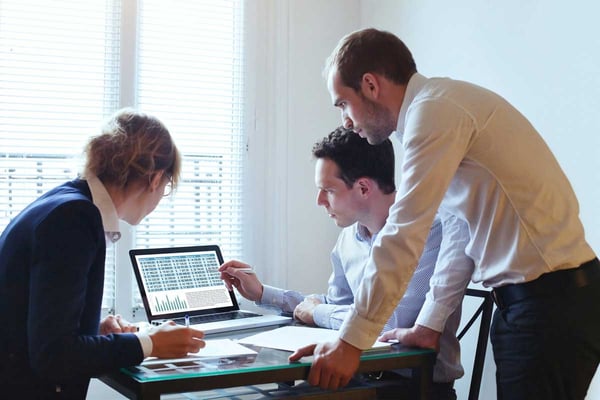 T-Scan Record Retrieval delivers records quickly and accurately, storing the information in a secure repository. As a result, you will have significantly more time (up to 20+ per case) to perform more important tasks or take on a higher caseload.

Optimize Financial Performance
Improve Cash Flow
Removing the burdensome tasks of record retrieval from any organization will immediately improve cash flow. Rather than paying direct record costs and salaries upfront, T-Scan HD™ shifts these expenses to when the records are obtained and allows them to be easily itemized to the case file.

Additionally, storing records physically and/or electronically increase square footage requirements and/or information technology footprints.

T-Scan HD™ delivers an online repository that acts as the storage and organization facility for records and provides and accommodates many standard retention parameters.
Scale Expenses
The most effective claim and litigation organization are required to adapt quickly to large challenges. Although often producing successful outcomes, too frequently these adaptations leave long term financial burdens such as taking on additional office space, staff, and technology hardware or applications.
T-Scan HD™ mitigates these burdens by giving your staff the horsepower they need to temporarily or permanently take on a large volume of cases or claim files.
More Billable Hours
Many firms are not allowed to bill – or find it difficult to justify billing – clients for simple administrative task such as sending faxes or making a phone call to a record custodian. In reality, record retrieval tasks are time consuming and can be distracting for the individuals performing the retrieval.

T-Scan HD™ allows the focus to remain on activities that deliver the most value to the client.
T-Scan HD™ is a National Record Retrieval Program


As one of the longest tenure record retrieval companies in the nation, we have ensured that T-Scan HD™ is effective and efficient in all 50 states.

Cost savings can vary significantly due to independently formed state guidelines and regional Electronic Medical Record saturation rates. However, the HITECH Medical Record Retrieval™ delivers quickly and reliably across all 50 states and beyond.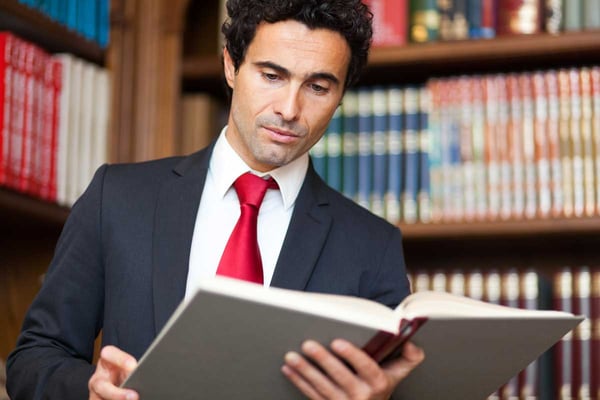 T-Scan HD™ is Effective For All Parties
While many record retrieval programs aim to tilt the scales of justice, T-Scan HD™ is a neutral program, uniquely delivering value to all parties fairly. While others align themselves with one side or the other, T-Scan aligns with the process of providing all stakeholders who need records.

Our mission at T-Scan is to ensure that our company assists in the discovery process during personal injury claims and litigation. The T-Scan HD™ Program strives to create a retrieval experience that is timely, transparent, and efficient with controlled costs applied fairly to all parties.

The HITECH Medical Record Retrieval™ process gets records fast, provides reliable record sets, incorporates best practices in security/privacy and ensures healthcare providers do not overcharge during release of protected healthcare information.

The result is that all parties save on labor associated with document drafting, signature collection, record retrieval and hard costs of record acquisition, technology, and document services.

T-Scan's extensive knowledge regarding HIPAA, HITECH and jurisdictional regulations throughout the country makes our service a true expert-partner to clients, regardless of whether the client is a sole practitioner or multi-national corporation.
How does T-Scan Approach Information Security & Privacy of Sensitive Information?

T-Scan's Data Security and Compliance Architecture takes into consideration the technical as well business challenges associated with the record retrieval process. We have taken the time to develop a well-thought-out overall architecture.
Our Data Security and Compliance Architecture focuses on several key areas:
Corporate Governance and IT Practices

Technology and Architecture

Hosting Continuity and Availability

Data Breach Identification and Remediation

Additional Personal Injury Firm Results

T-Scan HD™ allows the patient and patient attorney to save release of information costs as early as at the time of case evaluation intake. T-Scan HD™ guarantees the patient and patient attorney are not over-paying for medical records at the outset. If a case does go to litigation, the patient and attorney do pay for a duplicate copy of records when defense gathers a copy from the healthcare provider.

The T-Scan HD™ program provides a complimentary record set to the plaintiff attorney during the litigation discovery phase – we're the only retrieval company providing complimentary copies of records to plaintiff counsel during litigation.
Additional Defense/Corporate Firm Results


T-Scan HD™ includes the drafting and basic coordination signature collection for all required documentation. You will be provided a quarterly HITECH savings report. This report will be sorted by jurisdiction and compare the cost of record acquisition through the HITECH Medical Record Retrieval™ vs Jurisdictional Rate Schedules.

Our reporting will allow your firm to stand out from the crowd by allowing you to demonstrate proactive cost control measures.
Additional Claims/Carrier Results


Claims Organizations and Insurance Carriers throughout the country use T-Scan HD Program and its HITECH Medical Record Retrieval™ process, often saving more than six figures a quarter. Not only do these organizations save on medical record costs, they also save labor and technology costs.

In addition, as a trusted, experienced retrieval partner, carriers know our experienced staff saves on internal costs, because T-Scan employees are the retrieval experts. T-Scan HD™ provides carriers not just a retrieval service but access to retrieval experts who quickly achieve results, not excuses.
Start Cutting Costs without Cutting Quality

If you or your firm is interested in discussing how T-Scan Record Retrieval or the T-Scan HD™ Program can help your organization gather records safely, quickly, and cost effectively, contact us for more information.