From Small Plaintiff Firms to large corporations, our users have come to expect great things from our retrieval services. We've spent years building up a reputation as a extremely knowledgeable, reliable and expeditious service provider of Record Retrieval services.
Our goal? We wanted to redefine 'excellence' for our industry.
But when we achieved it, we found that we weren't happy with just being 'excellent.' So we focused on technology and the future of the Record Retrieval & Litigation Support Industry as a whole.
Technology is making a heavy impact on the modern litigation climate and our customers were demanding increased availability and more rapid delivery. Firms and corporations were asking for our services in new areas. Users were asking for guaranteed up-time and a more seamless experience. This ever-increasing demand for our services made us stop and evaluate what technology we needed to take things to the next level.
We believe that we've found that 'next level' in the technology of Microsoft Azure Cloud services. This is why we've made the determination to migrate our platform into the Microsoft Azure environment.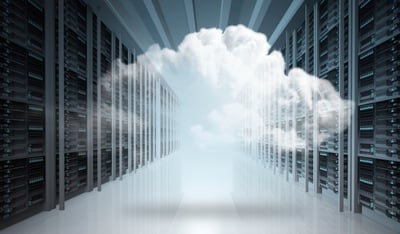 Why T-Scan Record Retrieval Chose Microsoft Azure as a Cloud Partner

So, why choose Microsoft Azure? Sure, the name is familiar enough to all of us, but do they really live up to their brand reputation?
We investigated that very question and came to the clear conclusion that they do. We found that by partnering with Microsoft Azure, we could provide our clients with all of the benefits that we wanted to offer them as a leader in the industry.
Here are some of the technology benefits that we're most excited about.
Security and Risk Management

At T-Scan, we understand that our clients are trusting us with one of the most sensitive and vital pieces of their businesses — their data. Attorneys, insurance companies, medical facilities, and others know that when it comes to protecting their business, securing their data plays an enormous role.
Therefore, we take security and privacy extremely seriously. We know that protecting these assets for our clients is paramount. This is why we decided to explore new risk management opportunities with Microsoft Azure. They are industry leaders in risk mitigation software, with the most cutting edge, proven security measures.
Here are some examples of the security Azure security features:
Managed and controlled identity and user access
Encrypted communications, including encrypted data in transit and data at rest
Secure connections between virtual machines and on-premises datacenters. Unauthorized traffic is blocked.
Azure Virtual Network extends on-premises network to the cloud through site-to-site VPN
Microsoft also employs intrusion detection, denial-of-service (DDoS) attack prevention, regular penetration testing, data analytics and machine learning tools
Security Initiatives

We believe that the Azure Cloud platform would integrate with our customer's security initiatives. According to Microsoft, their enterprise cloud services are independently validated through certifications and attestations, as well as third-party audits. In-scope services within the Microsoft Cloud meet key international and industry-specific compliance standards, such as:
ISO/IEC 27001 and ISO/IEC 27018
FedRAMP
SOC 1 and SOC 2
They also meet regional and country-specific standards and contractual commitments, including the following:
EU Model Clauses
UK G-Cloud
Singapore MTCS
Australia CCSL (IRAP)
In addition, rigorous third-party audits, such as those conducted by the British Standards Institution and Deloitte, validate the adherence of cloud services to the strict requirements these standards mandate.
Improved Availability and Reliability

Because of our rapid growth, availability became a high priority issue for both our internal team and our customers — especially expanding our servers quickly enough to ensure the highest standard of availability and reliability with our systems.
Microsoft Azure guarantees system availability and uptime of their servers. This allows us to not only ensure that our users always have that seamless experience they desire, but it also allows our company to quickly replicate our services in new geological locations for new clients.
We always want to be your best service provider. This type of innovative technology is, we believe, a factor in our ability to be that for you.
Do you have any questions or comments about our transition to the Cloud? You can either comment below, or you can get in touch with me, Scott Tamfer, directly by emailing me at scott@tscan.biz.